Springing into spring
by
Pete
on April 27th, 2014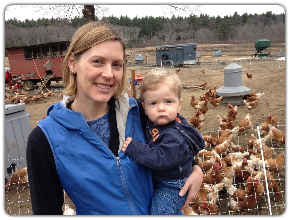 Spring is finally here and while this week it probably won't feel like it, to us on the farm, it is very much here. We always know it's spring when the hens get ansty for their first tasty bits of lush new greens - frantically searching the drab winter soils for any signs of life. But, alas, winter is over and we are happy to announce that the girls are finally back on lush pasture, pecking and scratching away.
Abraham and Jen visited the hens last month just before we moved them from their winter HQ adjacent to the greenhouses - the flock is now moving along the fields adjacent to Route 117. We will be moving the birds quickly through these fields of winter rye and vetch to try and keep pace with the quick spring growth.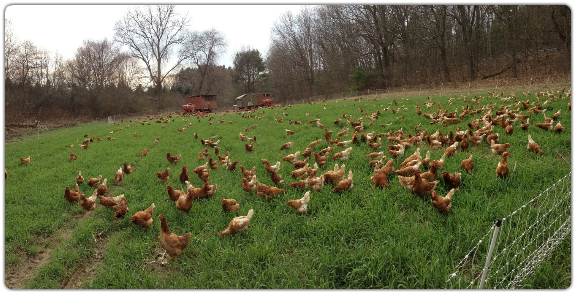 In April we also picked up our first group of very cute heritage breed piglets. Our commitment to ONLY raising heritage breed piglets continues with our newest piggies - these are crosses of berkshire, old spot and large black. The pigs are currently undergoing intensive training to respect electric fencing, then we will be moving them throughout the farm to root, munch and play in the fields.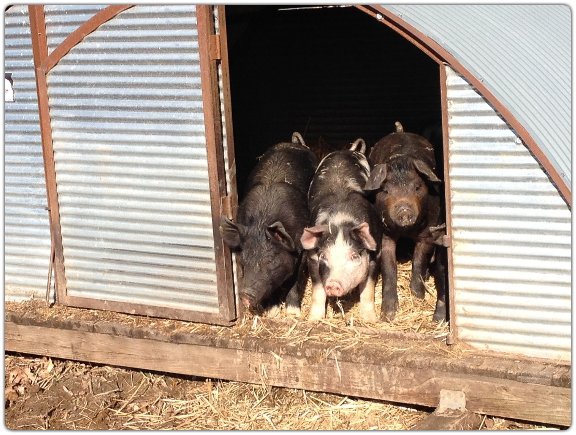 Our first group of meat chicks are already several weeks old and will be heading out to pasture this coming weekend. Look for the coops on route 2 and Sudbury road to come alive next week!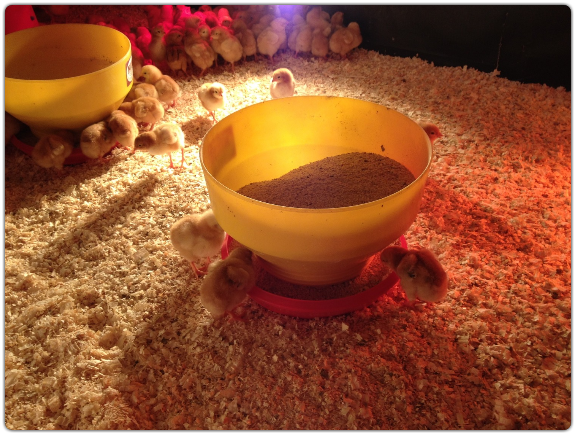 Greens greens greens! We are now harvesting fresh greens from our greenhouses! More to come this week so check out the mini-store today!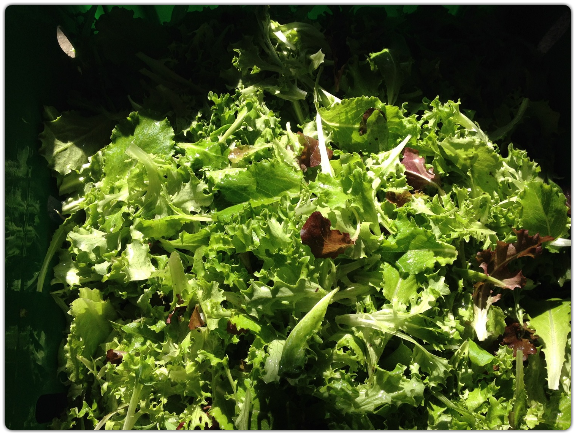 Posted in not categorized
Tagged with no tags