How to purchase our products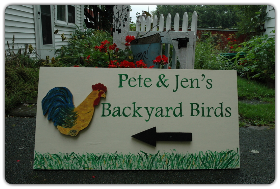 On-line ordering now open for the 2016 - on our new and improved website!
​www.heartoflincoln.org
As many of our popular products are seasonal and our production capacity is limited we require advanced ordering to ensure availability of some of our most popular and tasty products - mostly for chickens and pork. With all advanced ordering we provide the approximate date product will be available for pick-up. Non-refundable deposits are required for all items ordered in advance. Pick up of all products are at our farm in Concord/Sudbury. We do NOT ship!
Our on--line ordering system allows you to reserve certain products so you are guaranteed not to miss out. The ordering page only shows items in-stock and available for reservation. Greater detail of each product is available on the shopping site.
We grow our chickens in bi-monthly groups with usually one larger harvest per month. The dates are typically late May through late October- the actual calendar date is listed on the shopping site. Birds are picked up at the farm in Lincoln the day after they are harvested. The birds are FRESH, not frozen, and are whole (not cut-up). Giblets are available for purchase separately.
Our pork is typically harvested August thru November. We have several tasty sampler packs available which provide an array of cuts and roasts. We may have samplers ready earlier in the summer but supply can vary. We send an email two weeks before samplers are ready for pickup. All pork is frozen, vacuum sealed and available for pick-up at our farm.
Direct from our Farm Store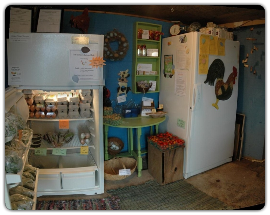 Now located at Codman Community Farm in Lincoln at 58 Codman Road. The store is a self-serve sorta place packed with farm-raised goodness that is open 24/7! It operates on the honor system (with video cameras as insurance!) and really NEVER CLOSES. Sign up for our
e-mail newsletters
to find out more and for directions. (directions will be sent to you automatically within 24 hours).
The mini-store contains most all of the products we sell including a huge selection of our incredible pasture-raised heritage-breed barley finished pork, pasture-raised organic-fed fresh eggs, forage-finished fresh and or frozen rabbit, tasty pasture-raised chickens (as available), grass-fed beef, lard, hot sauce, and much more! Stop by today...

Find our tasty meats at several fine restaurants including: 80 Thoreau (Concord), EVOO (Cambridge), and Bondir (Cambridge & Concord), Beacon Hill Bistro (Boston), and several other venues.
Farmers Markets (occasionally)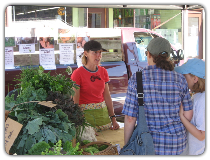 For 2016 we will attend:

- Lincoln Market
- The Wayland Winter Market
- Concord Ag Day -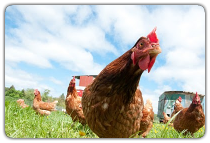 We occasionally have some of our products for sale at some local farm stands and local-centric shops, including:

- Debra's Natural Gourmet ~ West Concord, MA ~ (eggs - year round)
- Hutchin's Farm ~ Concord, MA ~ (eggs - May - October)
- Blue Heron Organic Farm ~ Lincoln, MA ~ (eggs sold at farmers markets only - May - November)
- Walden Woods Farm ~ Concord, MA ~ (eggs, open seasonally)
- Barrett's Mill Farm ~ Concord, MA (eggs, open seasonally)