Testimonials
Many customers have written to share their stories and praise of our beloved Backyard Birds and other great products. Posted below are some of the many comments we've received. If you have a story to tell, a favorite recipe to share, or if you just want to send us your story/praise, we always love to hear from our customers.
If you share it, we'll post it!
Folks love our Chicken and Eggs!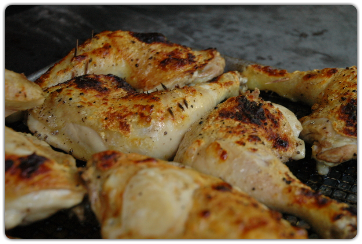 Dear Pete & Jen:

I'm just writing to thank you for the wonderful food you're producing. I typically buy chickens from Bella Farms in NY at Lionette's Market here in Boston. But when I read about you in the Globe, I knew I had to try your chickens. I was not disappointed. As a chef, I've broken down my share of chickens and I must say that the chicken we had last week was the healthiest looking bird I've ever cooked. .... your bird had such beautiful skin, it could be a chicken model. The conformation was great and I could tell that it was raised and processed with care (where do you process your birds, by the way?) It was a true pleasure to prepare and cook.

Oh, and I guess I should mention that it was DELICIOUS, as you may be able to tell from the attached pictures. It roasted up beautifully and tasted just as a chicken should. I thought I'd make an occasion of our first Pete & Jen's chicken, so I bought some wild mushrooms and made a totally decadent wild mushroom and cream sauce to go with your outstanding chicken. The result was exactly what I'd want to eat for my last meal on earth.

I'm already contemplating what I'm going to do with our other two chickens, and regretting that I didn't find you in time to get any October birds. I plan on using those 5 lbs of gorgeous (yes, gorgeous!) chicken feet to make a rich stock for my Thanksgiving dinner this year.

I look forward to eating your chickens for as long as you feel like raising them, and I definitely plan to turn my customers on to your delicious birds.

Sincerely, Elizabeth

Hi Pete and Jen!

We cooked up 2 of the birds from the farm and then froze the others. Yours are, hands down, the best chicken I've ever eaten!

Thanks, Tracy

Hi Pete and Jen,

We just wanted to let you know how much we are loving the chickens we get from you! We appreciate what you do!!

Here is a pic of last night's bird, slow smoked with mustard,lemon, and rosemary.
It was beautiful and delicious and we just had to share it!

Christina

Dear Pete and Jen,
We had our September bird last week, a Grey Ranger. It was our first chicken from you, and I was amazed at how delicious it was! I had to freeze it for two weeks before I had an opportunity to cook it, and I thought that might detract from the taste, but it was better than anything I've ever had. My mother used to buy freshly killed chickens when I was a kid, for special Chinese dinners, but this beat even those birds, and was amazingly moist and full flavored.

Thanks. Linda

Dear Pete and Jen,

Your chickens are delicious. I bought three of your september chickens and we've had two so far: everyone in our family, including my mother-in-law, who was skeptical that she would be able to taste the difference between your chickens and a bell and evans, agrees they are the best chickens we've ever tasted. A. N.

Hi Pete and Jen,

Thank you for our chickens. We enjoyed picking them up and meeting you. First, I must say that I have never cooked a chicken as badly as I cooked this one. I was late coming home and wasn't able to season it or even close it up! After cooking it for awhile I went in to toss the potatoes around a little. While doing this, I pushed the poor bird out of the pan and right onto the bottom of the oven where it sizzled. Worse yet, grease spilled all over the bottom of the oven and I had to cook the bird in grease smoke for the rest of its time. Yuck, right? well, no. It was still one of the best birds I have ever had! It was tender and delicious with the most amazing cartilage. It's best described as "chestnut"... we loved it, too. Thank you. Alex

Hi Pete and Jen,

We picked up our chicken on Sunday and ate it on Sunday night -- with leftovers today. I guess it was the best chicken I ever tasted. It looked beautiful as I prepared it for cooking. The skin appeared to be cleaner, fresher, and healthier than Bell and Evans birds, which are the ones I usually get when I can't get fresh free-range birds at farmers' markets. Then, all three characteristics -- flavor, tenderness, and abundant white meat -- were superior to the usual chicken.

Hi Pete and Jen,

I cooked it according to Simon Hopkinson's recipe in Roast Chicken and Other Stories, and served it with roasted potatoes and garlic and carrots from Verrill Farm. What a feast! We are looking forward to getting more of these delicious birds in July and September. In October, we are on the waiting list, and I can't imagine that anyone would give up their place in line, so I guess we will have to wait for next year to be sure we are on the list for every month.

Many thanks for your great contributions to the quality of the food we eat!

Ruth

Pete and Jen,

I cooked up the first capon tonight. It was a most excellent bird. I
did my usual thing of seasoning inside and out w/ salt and pepper, and
then stuffing the inside with a stick of butter and a little garlic.
This time I threw in a lemon cut into quarters. Truss. Then on stove
top I roasted the wings and legs for 5 minutes on each side of the bird
(in butter). Into the oven at 450. Baste every 10 to 15 minutes.
Total cooking time was about 1:15 until the joint reached 155. The
white meat was quite moist and the dark meat also quite flavorful.
Overall a fantastic bird. The size was perfect for feeding company so
I'll make the second one for a few friends in the next month or so.

Thanks for letting us in on the action. If you grow more of those I'm
definitely interested in them.

Keep up the good work. I'll let you know how the rabbit goes, but
that'll probably be a few days (hopefully over the weekend). -cwl

Pete and Jen,

The egg yolks have been particularly golden and luscious lately, haven't
they? However, they caused some degree of consternation in our
household. I made a series of lemon tarts for the weekend, all of which
were dayglow yellow. My daughter, Katie, said suspiciously: "Mom - did
you put FOOD COLORING into the tarts?" I then had to assure all dessert
eaters that the eggs just came that way ...

Linda

Pete and Jen,

Lovely Livers! Never since I raised my own chickens when I was a teen, have I seen such beautiful livers. I just thawed some to make crostini. There was no waste, no discoloration, no evidence that these livers had worked hard to take poisons from the blood!

When I think back on the livers I bought years ago at the market, not knowing, I am really disturbed at what I fed my family, my guests and myself! Many thanks!

Anne

Stopped by your table and bought some eggs at the Meat Meet. They were FABULOUS! I even shared some of the two dozen with family, though I really wanted to keep them all to myself! Such good work you do. Thank you! Looks like I'll be driving to Concord more often!

Jamie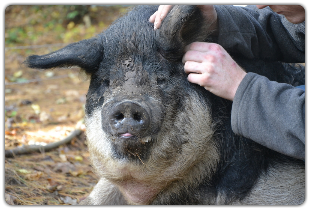 Pete,

I've been meaning to email you. The pig is/was amazing, the fat was so firm and creamy (if that's possible). The flavor is great! ~ Peter McCarthy, Evoo Restaurant

Pete and Jen-
I stopped by your mini-store earlier this week and bought a pork chop which I had for dinner last night. It was AMAZING! I grew up on a small hog farm in Minnesota and have struggled to find meat that lived up to what I grew up eating. I won't have to look any further.
I just put in my order for a large sampler and am excited for the day I can pick it up!
Thanks,
Ellen


Hi Guys,

I wanted to write and tell you that the pork we purchased from you is AMAZING! I grew up on a farm and haven't had pork this good since my aunt stopped raising hogs – actually, I think your product is even better. We purchased the sampler pack this year but I look forward to ordering a half hog this next season (if I can convince some friends to split it). Thank you. Sylvia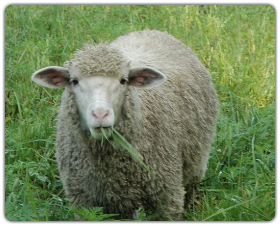 Hi Pete and Jen,
The lamb is fantastic! I made moussaka with it last night and my
husband said it was the best he ever had. Thank you! Susan

Hi Pete and Jen,
I cooked up two of your gorgeous, thick lamb chops last night for dinner. I had to write to tell you that I think they were the BEST lamb chops I've ever eaten! Thank you so much. Ellen

Pete,

I meant to write you, actually. Ate it w pedja from iggy's last night. We loved it; he commented on how it was the best lamb he's eaten all year! I agree, though I eat far less meat these days, and it was probably the first such for me this year, but it was definitely worth saving myself for! :) Jonathan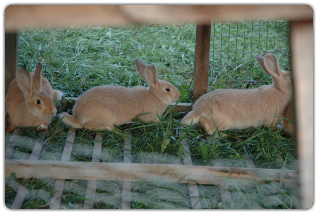 Just wanted to let you know that I cooked one of the rabbits yesterday, and it was great! Very tasty and great texture! I was also pleasantly surprised that it did not get dry. Despite stewing, rabbit can sometimes get a bit dry as it easily gives up water, but this was not a problem.

Great product! Thanks.


Hello there,

Just wanted you to know that we eat two of your rabbits, purchased by our son-in-law Tim Reardon before Christmas. They were out of this world, the best we ever tasted. We traditionally eat rabbit on Christmas Day, and these topped any we ever had. Thank you for raising such wonderful rabbits (although we are sorry for the little creatures....!). Hopefully, we will be able to enjoy many more in the years to come.

Best wishes for a healthy and happy 2012 to you, and thanks again,

Francois